Image Source Toyota South Africa 
The Toyota Rush 2023 is designed to face any type of terrain. It offers capacity to transport up to 7 passengers, folding seats to load bulky objects, a powerful ABS braking system and complete electronic assistance. In addition, it incorporates an automatic closing system for the 5 doors at a speed of 20 km/h.
Its innovative and contemporary design combines stability and style. The front of the vehicle has an adventurous and futuristic look. The versatility in the seating arrangement allows the interior of the Toyota Rush 2023 to be adapted to accommodate passengers or cargo, providing a luxurious feeling with clearer lenses.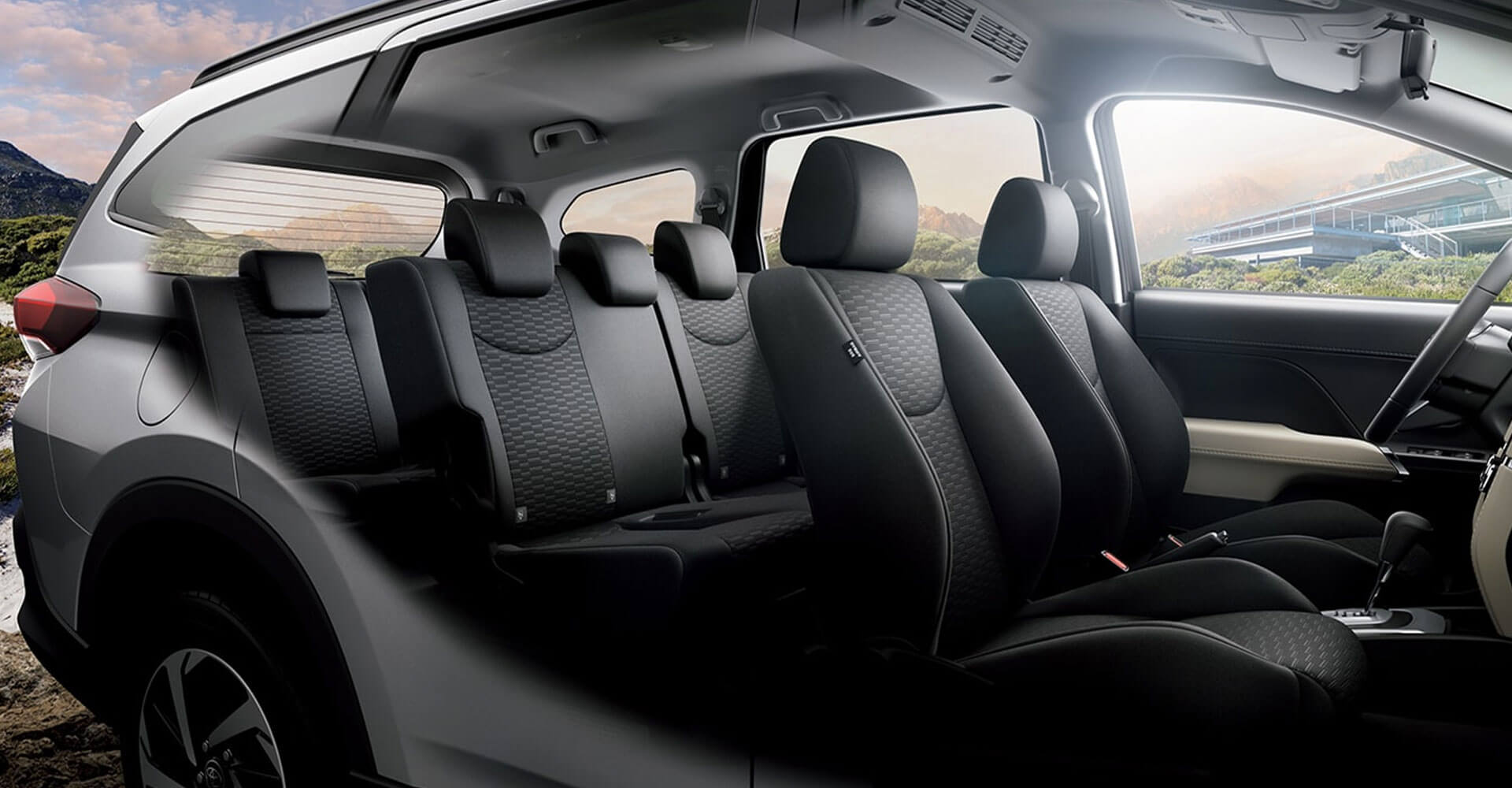 Image Source Toyota South Africa 
Design 
The air conditioning system provides excellent performance in both heating and cooling, keeping the interior at a comfortable temperature in any climate. In addition, it has ample storage space to meet various needs and has 13 cup holders.
Engine 
As for the engine, the Toyota Rush features a front-engine, rear-wheel drive design that guarantees strength and stability, especially on slopes and slippery surfaces, adapting to the number of occupants and the load. This allows the use of large tires and generous ground clearance, essential for optimal off-road performance.
The 1.5-liter four-cylinder engine with VVT-I (Variable Valve Timing-intelligent) coupled with the 4-speed automatic transmission delivers outstanding performance and fuel efficiency.
Safety 
In terms of safety, the Toyota Rush is equipped with numerous features to ensure occupant peace of mind, including a robust body structure, front disc brakes and rear drum brakes, as well as ABS, EBD, VSC and HAC systems. It also has reversing sensors, three-point seat belts for all occupants and a set of six SRS-type airbags (two front, two side and two curtain).